Putting the Soul
back in Psychology!
The Way to Lasting Healing
Heal the

Soul

...Heal the Person!
Endorsements / Testimonials
Real people experience and teach the benefits of True Psychology© & Lasting Healing Psychology

©...
Highly Recommended by...

Priests, Doctors, Philosophers, Professors, Counselors, and Home School Moms...
"Theology Of the Soul: 10 Steps to Lasting Healing is
The Resurrection of Psychology"
Padre Nahum González
Diócesis de Ciudad Altamirano, Guerrero, México
"Twenty-one years ago, L K Miller used her gifts to identify in me the causes of my emotional suffering and gave me the means toward healing them. I also suffered from the inability to meet my emotional needs, to set healthy boundaries, and to critically think. I became empowered by learning how I was the root cause of my emotional suffering. L K gave me the tools to take back control of my life. She also taught me how to identify the patterns of manipulative behavior in myself and others and how to set loving boundaries and avoid patterns of behavior that were enabling others to manipulate me. I still use the original healing prayers L K taught me how to help my children when they are not open to Truth when they are angry. I have watched these prayers transform myself and my children literally within seconds. When I say the prayers, I feel such peace that I am immediately able to forgive others and myself. These prayers are miraculous. As of a year ago, after praying a rosary one night, I happened to open the Theology Of the Soul website for the first time and was very impressed by it, including how user friendly it was. I suddenly realized that I've told everyone but L K how much she has helped me and my family. I am writing this witness in the hope that others will have the opportunity to heal as I did, in order to be free from the sins and ignorance that keep us in a form of bondage. By utilizing L K Miller's hard work, study, dedication to prayer and discerning of Truth, you too can also experience freedom. I believe L K Miller is an instrument of God's healing power. I encourage you to go to L K and her Lasting Healing Psychology Method in order to receive the help you need."
~Kathleen A. Vaccaro
Katie is a homeschool mother and wife with 12 children.
She and her family reside in upstate New York.

Deanna Graham
Deanna is a Physical Therapist, Pilates Instructor, devoted wife &
home school mother of five.
"I first met L K when the eldest of my five kids was just a toddler, and I was attending a parenting class

at my local church that she was leading. Life was hectic and stressful, and I was battling depression, a

common theme in my life from my early 20s up until this time, in my late 30s, when I attended this particular seminar. What I learned that year changed my life. I had been ardently searching for anything to help me with my emotional and psychological struggles, and had tried everything including psychotropic medications, cognitive therapy, exercise, meditation, and pastoral counseling. None had succeeded. Then, abruptly, my world changed. After only several days of hearing L K teach the truth about the underlying cause of negative emotions as related to parenting and relationships in the family, I began to listen very attentively. I started to realize that this was it!! The missing link to what was needed to stop my suffering. Nobody else had taught me the truth. My suffering from depression and anxiety could actually end! Learning the steps of L K's healing method was equivalent to being handed the keys to unlocking the deadbolt of depression that I was imprisoned in. What a revelation!! The joy was immediate. The work was not easy. In fact, at times hard and tedious, but totally worth it!! God is great! Jesus provides all we need to be healed of our harmful psychological suffering, and L K's step-by-step teaching methods specifically taught me how. I am forever grateful to L K Miller, for help with my marriage, my parenting, and for devotion as a trusted friend. My depressions, despite what I had been told by multiple counselors and ministers, never returned. I take no medications, and never again will. The healing is permanent and real. L K's commitment to prayer, a real relationship with Christ, a continuous searching for the truth, and a humble desire to be used as a vessel to bring psychological healing to all who are open to hearing God's truth, are all a testament to L K's authenticity. L K's healing techniques provide solid effective solutions to anyone suffering emotionally, who is ready to stop trying all the secular methods which only offer band-aids and temporary symptom relief to the deep internal wounds of the soul that only Jesus can permanently heal."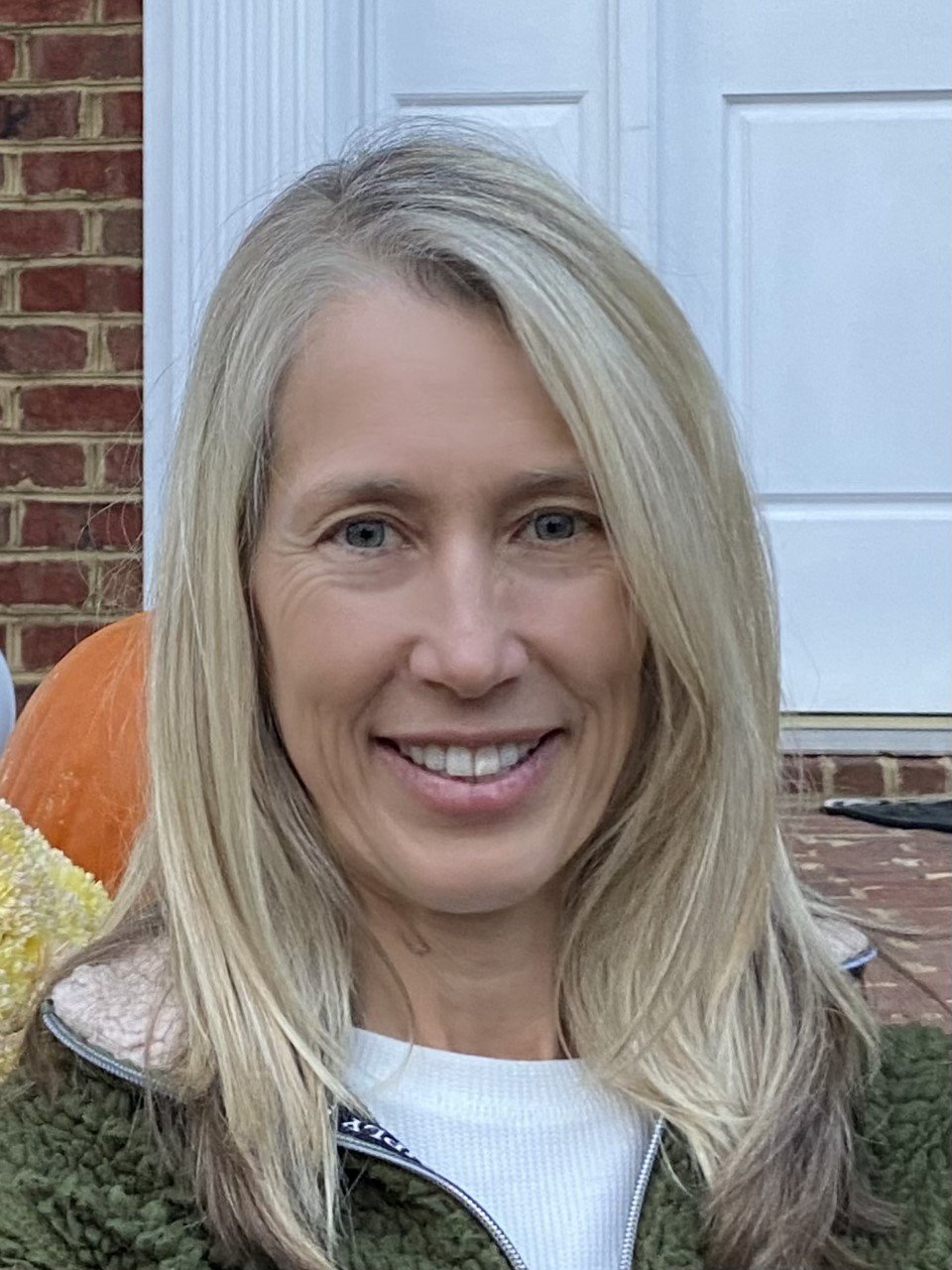 What a joy! That is how I would describe attending Theology of the Soul, 10 Steps to Lasting Healing seminar. It was my pleasure to spend several weeks with L K Miller sharing knowledge of soul healing through this seminar. I was not sure what I would learn going in and so I had no expectations. It was a Lenten retreat and I treated it as such. As a Professional Counselor, Supervisor and Clinical Director in North Carolina, I have attended many seminars and training only to forget what I learned shortly after; however, L K's was far and away the most memorable learning experience and one which I hold dear to my heart. Attending this seminar enriched me in many ways, especially in my devotion to Jesus Christ. As a result, I feel my faith is stronger which enhances my interactions with my family and friends and my work with individuals recovering from addictions.
I think the most powerful element of the seminar is L K's devotion to Our Lord and to the faith which is evident in all she does. Meeting L K Miller has inspired me to seek a higher level of devotion to my faith which has made my dream of becoming a Third Order Secular Franciscan a reality. L K helped me with this by guiding me to the right people. Lastly, and most dear to my heart, is L K Miller. We have become friends in spirit and in person. L K's enthusiasm for Jesus is infectious, knowledge is outstanding, and personality is engaging and endearing. In closing, I highly recommend anyone interested in a closer walk with Jesus Christ and a lasting healing psychology method, to attend a seminar or request literature on Theology of the Soul.
~ Jane F. Wilson, MA, LMFT, LPC, LCAS
Jane is the owner and Clinical Director of New Choices, where she provides substance abuse assessments, treatment and supervision for both individuals and groups. Jane also specializes in Marriage and Family Therapy. New Choices serves the cities, as well as surrounding areas, of Morganton and Lenoir, North Carolina.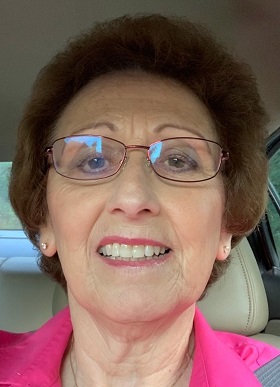 Reverend James (Jim) Collins
Father Jim is the Pastor of St. Joseph's Catholic Parish in Newton, NC of the Diocese of Charlotte

"If you want real permanent healing from sin and faulty behavior, I recommend L K Miller's writings and work through the Theology of the Soul Psychology Institute. I have known L K for 20 years as a friend, confidant, and counselor. When we first met, I learned L K worked as a practicing licensed professional counselor. With an interest in this myself, I asked about methods of "treatment". I wanted to improve my own skills in order to counsel my parishioners and people who go to the sacrament of confession. L K began to share with me everything learned through private study and prayer. L K's methods offer real permanent healing and spiritual growth. I have used these methods with my own personal healing and have taught others to use them for their emotional healing and overcoming all sinful behavior."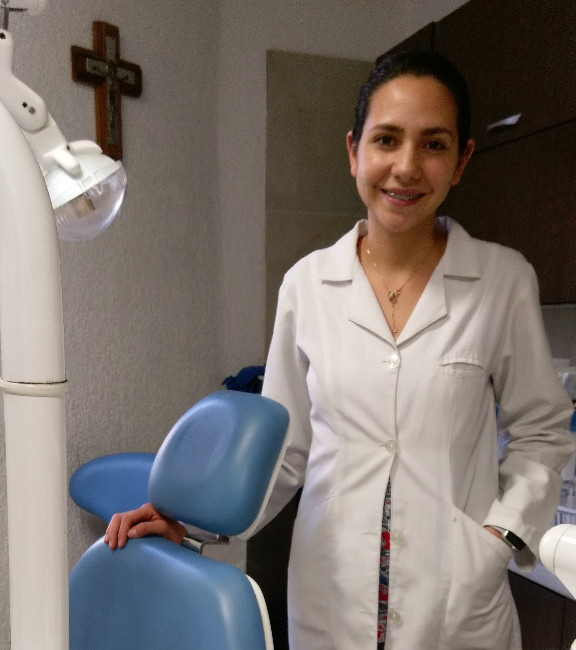 Dr. Selene Garcia
Dr. Garcia is a dentist in Tejupilco, México
and devoted mother.

"The loss of a loved one is the most difficult thing that I have had to face at this point in my life. My younger sister was a key part of my life and that of my family. I was very angry when she died suddenly and I could not understand why if she was a good person, without vices and with a great future, how this misfortune could have happened to her, until L K Miller (who I can now say is also a dear friend) helped me to deeply and profoundly understand my feelings, to always put God in the forefront, that we become obsessed and angered because things do not happen as we wish and how this is selfish. And L K has taught me how we must live every day being grateful no matter what happens. I have learned boundaries; to be patient with mine and others feelings about what happens to us and to respect that we unfortunately do not all understand things in the same way, to hope and ask God to give us strength and resignation and help us to understand because He knows why things happen. Do not hesitate to contact L K Miller, who has a unique method in order to help you understand what you are feeling that makes you see things in a totally different and coherent perspective and that makes you wake up and see life correctly."
Professor Dr. Philip Blosser
Dr. Blosser is a Professor of Philosophy at
Sacred Heart Major Seminary in Detroit, Michigan and is the author of many publications, including his blog, "Musings of a Pertinacious Papist"

"I have known L K Miller for some twenty-five years. I have always been impressed by L K's spiritual and psychological insights and sense of moral responsibility. During my tenure at Lenoir-Rhyne University, I once invited L K to address my class on the issues of medical, psychological, moral and spiritual etiology and implications of sexual promiscuity, including active homosexual behavior. I was impressed by the sensitivity and moral and psychological insight with which L K dealt with these issues. The presentation was well received by the class. I have also benefited from consultations about how best to address the emotional, spiritual, and moral challenges faced by my seminarians where I now teach. L K was also able to provide me with some guideline handouts for spiritual and psychological self-examination that I have been happy to share with my classes. I recommend L K's work with enthusiasm."
Theology Of the Soul and Lasting Healing Psychology has given me a new perspective on thoughts, feelings, emotions and beliefs. I am now better equipped to deal and heal from not only the hurts from my past but I'm also much more confident in my ability to live at peace in this ever changing and unstable world. L K Miller is wonderful! We've been working together for several years. She has always been very patient, kind and compassionate. I've never met anyone who is better able to "speak the truth in love," (Ephesians 4:15). L K truly listens to everything I have to say and then asks the perfect questions. I come away with either a new perspective to ponder or a new truth over which to pray. Either way, I feel more at peace after talking with L K than I did before.
~
Kimberely Hunley-Setzer
Kim is a speech/language pathologist/educator

"I think L K's program and book are great! Unlike L K Miller, and one other I know, not enough professionals truly understand that Modern Psychology is a fake medical and physiological science. I have gone through L K's work and I really think L K is a gifted professional and on the right track. We cannot separate our relationship with God from our emotional/psychological well-being. To do so is to slip into the world of secularism that is being pushed onto us daily by the media, entertainment, and academia. L K's program and its book are a serious lesson in the faith and answer the question: "What is Truth?"."
~ Dr. Dennis A. Riendeau, DDS
Dr. Riendeau is an esteemed retired Dentist from Lewiston, Idaho. Along with his wife Becky, he is a unifying member of his Traditional Catholic Church called Most Holy Name of Mary, Mission. Dennis also has a Rosary making team that has put out tens of thousands of Rosaries, given to missions around the world, including Brazil, Guatemala, Baja Mexico and the rural western US.
Have a positive experience with L K Miller directly, or a success story learning or using

True Psychology©
&
Lasting Healing Psychology©
?

Please submit your experience, along with a recent photo (optional), to our email address:

contact@theologyofthesoul.org