Putting the Soul
back in Psychology!
The Way to Lasting Healing
Heal the

Soul

...Heal the Person!
FAQ:

P.O.R.T.A.L.

to More Answers
ASK A QUESTION
If you did not see the question and answer you were looking for or have a question about any of the answers posted, use the following three methods to ask your question...
Use the "Contact" page to ask a new question.
Click on the red "Contact" button at the bottom of this page or click on "Contact Us" in the menu at the top of the page. We may post your question in order to help others. We will keep your identifying and contact info. confidential. Please let us know if you would like us to give you credit for the question by using your first name only or your entire name.
Ask a question or add a comment in response to a post on our Blog page.
Click on the "Blog: P.O.R.T.A.L." (here) or in the menu located at the top of your screen. You can click any blog title and then the word "comment" located at the bottom of each article in order to add your question or comment.
Communicate directly with L K Miller by filling out the form on the "Ask an Expert" page under "TOS Membership" in the website menu.
If you are not yet a member, go to the main menu at the top of your screen and click on the "TOS Membership" page to become a member, which is currently free. If you are already a member, go to the menu and hover over "TOS Membership" and click on "Ask an Expert".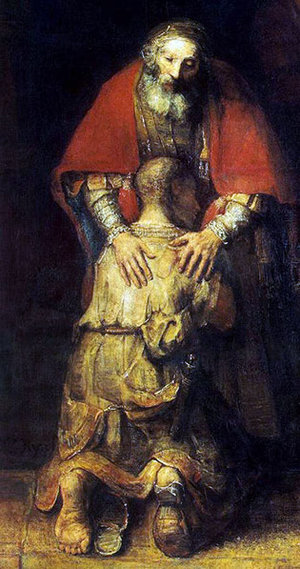 "The Return of
the Prodigal Son"
by Rembrandt 1669